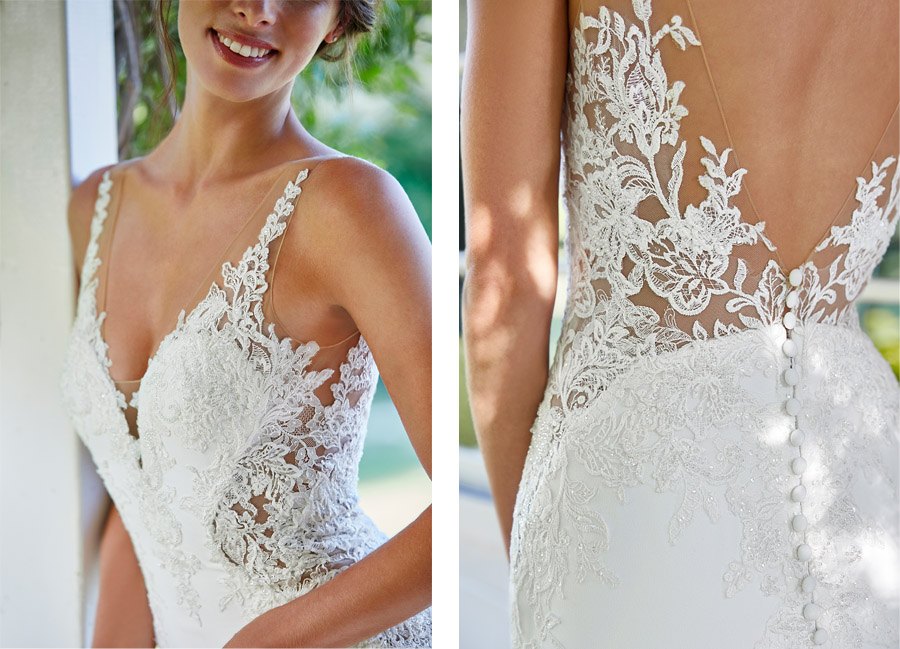 LAETITIA – It is one of the most sensual models in the collection due to the low waistline of the skirt and its sides with lace transparencies, which accentuate the curves and enhance the silhouette. It is perfect for tall and stylized brides. With straps, cut mermaid and made with fluid fabrics such as crepe and tulle.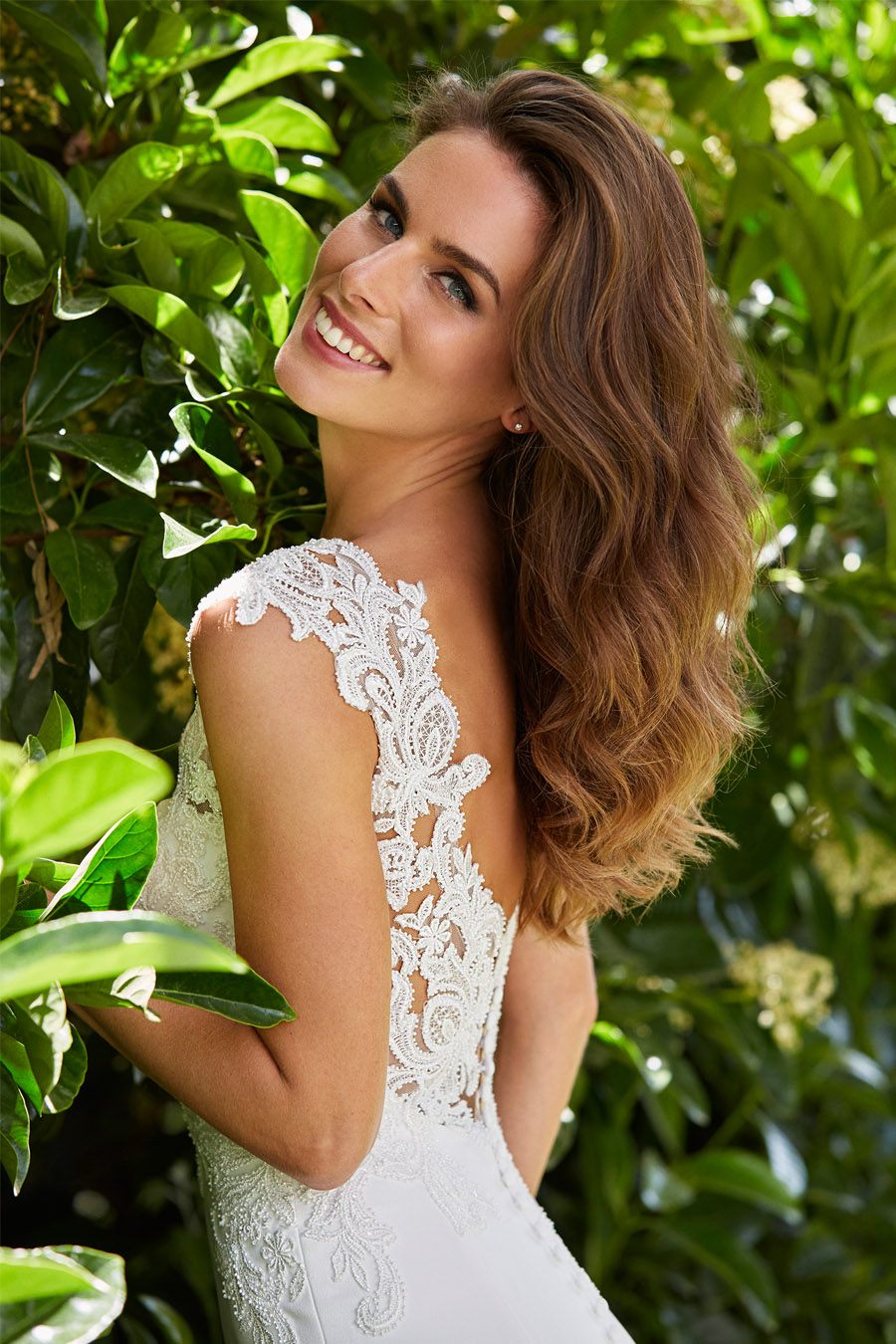 LARISA – One of my favorites! The skirt, with a lot of fall and movement, merges with the embroidered tulle and the rhinestones giving way to the v-neck, which plays with the transparencies of the flowers. It emphasizes the back uncovered, which thanks to the effect of the transparencies brings much style to the piece.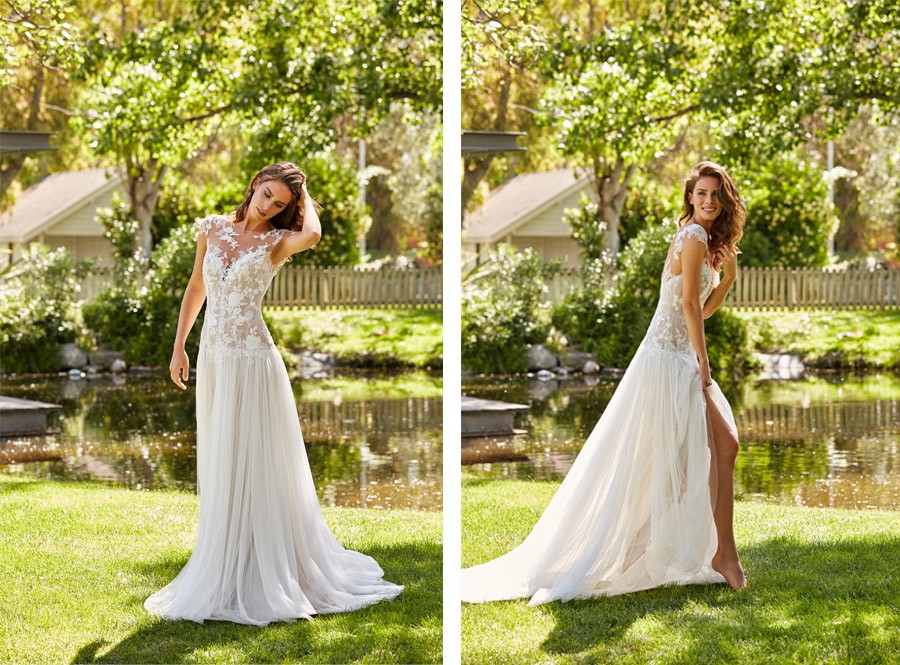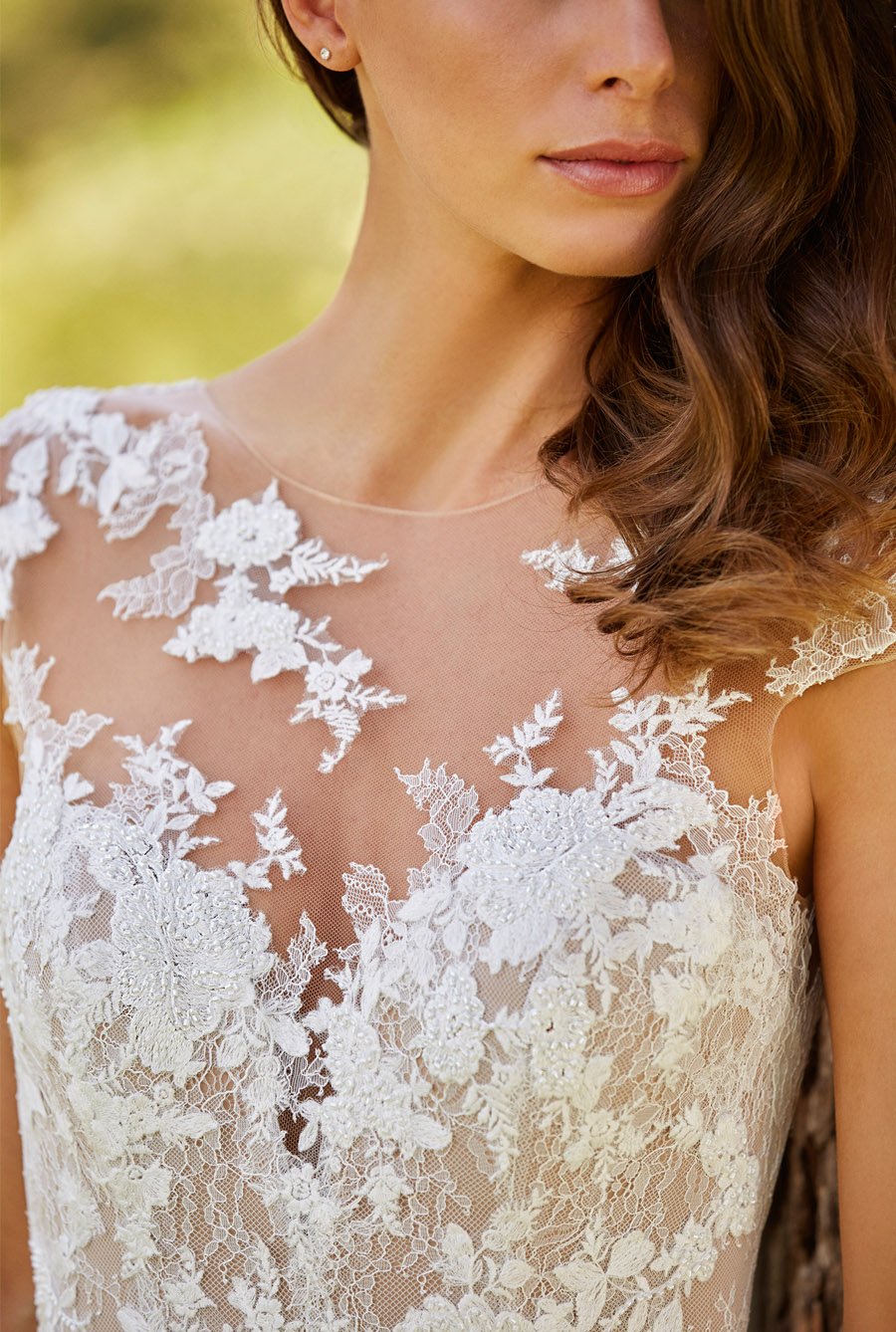 LENA – It is a very sensual dress that creates a 'second skin' effect due to the fusion of embroidered crystal tulle with the whitening applications on the body. Sleeveless and bare back that accentuates the femininity of the design, it is ideal for a very romantic bride.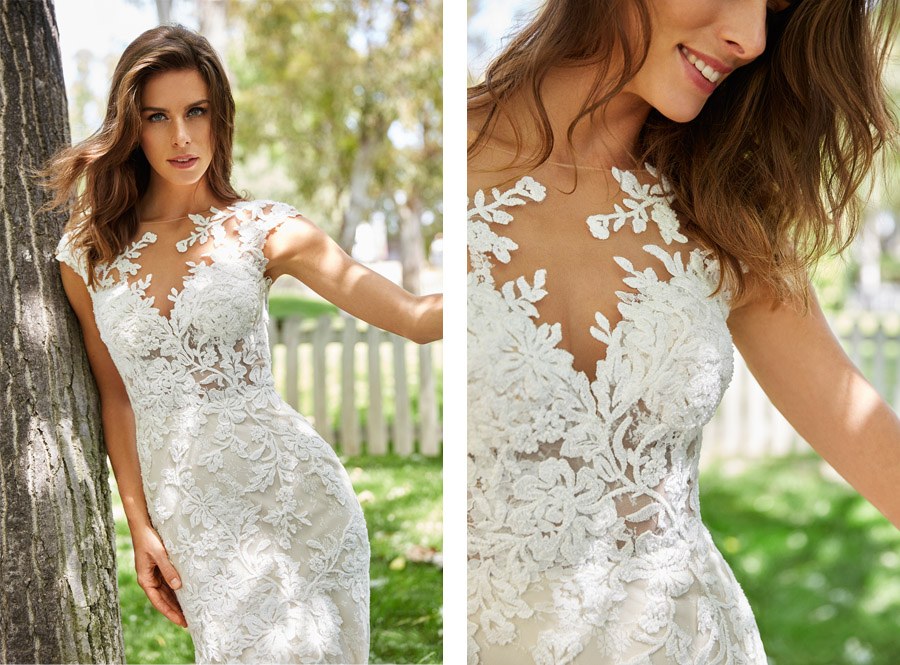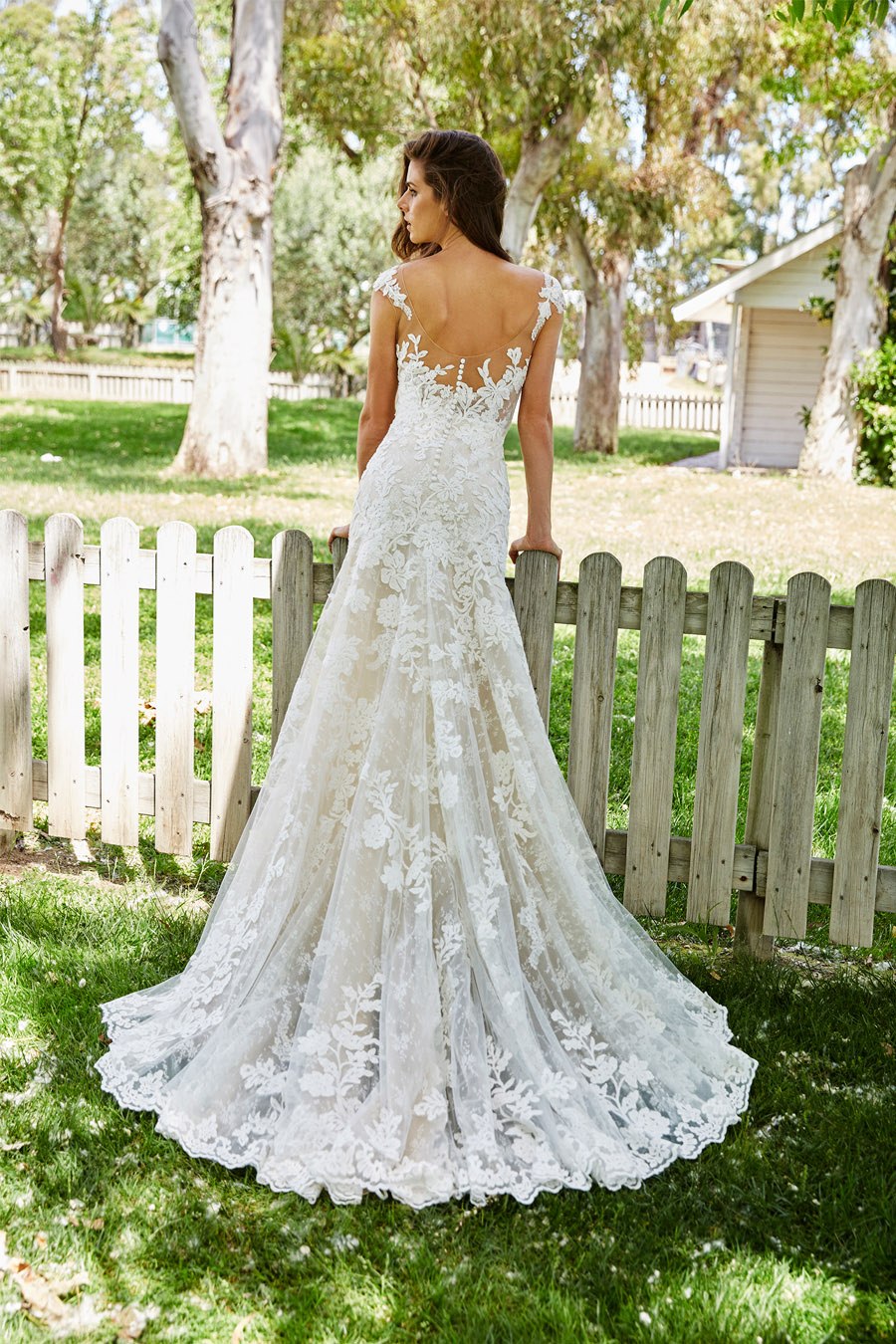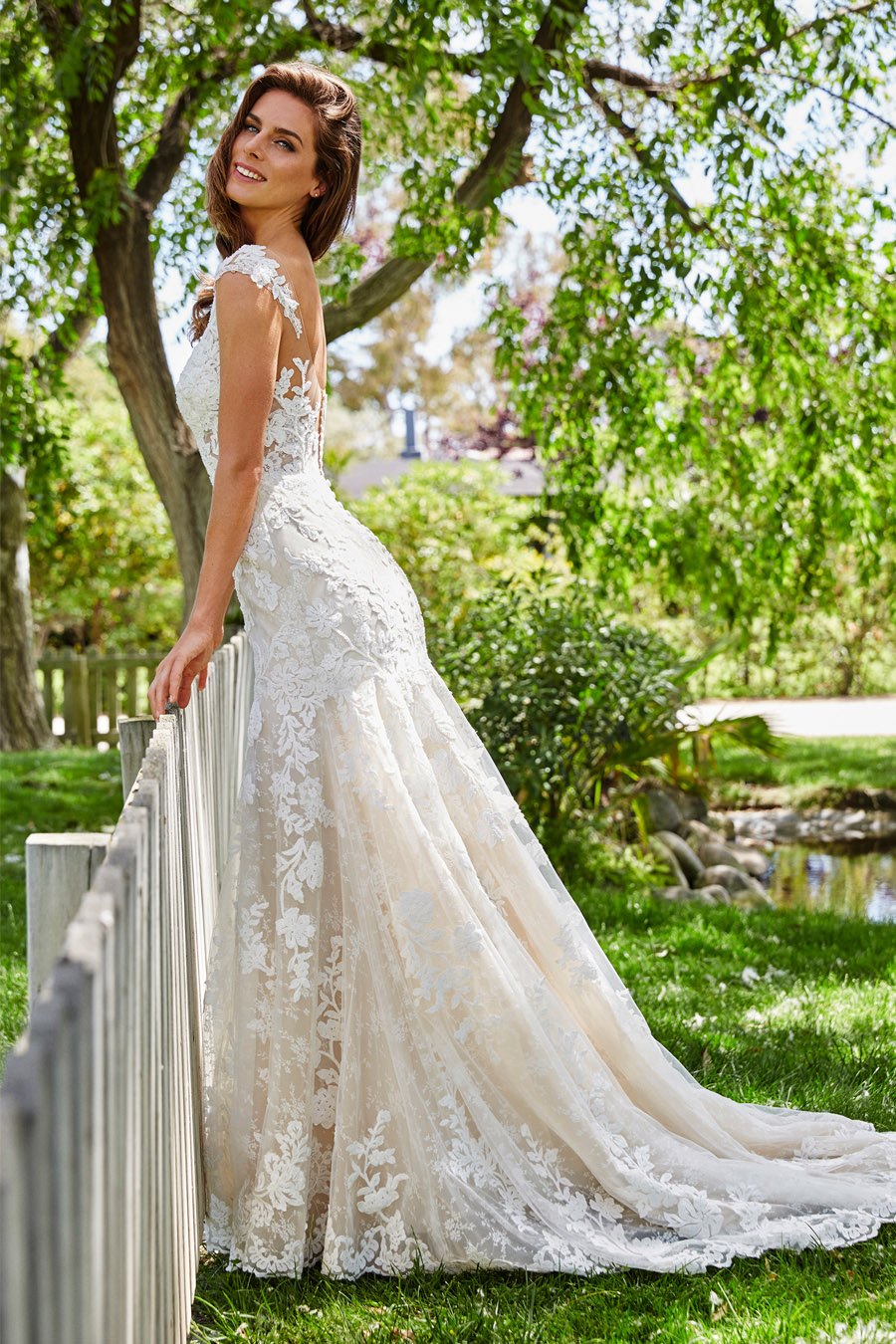 LETICIA– The flowers inspire this mermaid cut dress in embroidered tulle and lace that focuses all attention on a body with transparencies. The design is complemented with a lining to minimize the transparency of the body.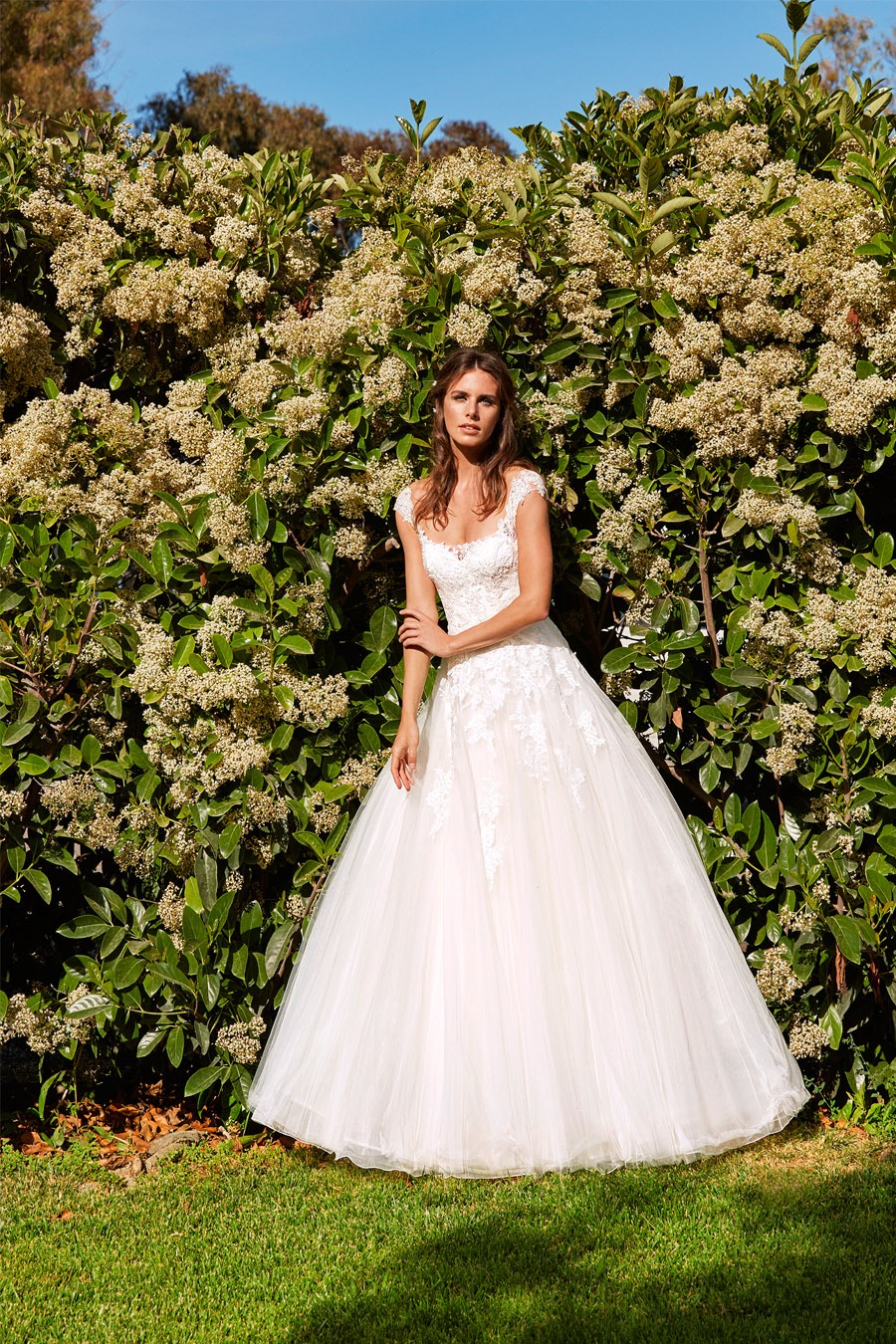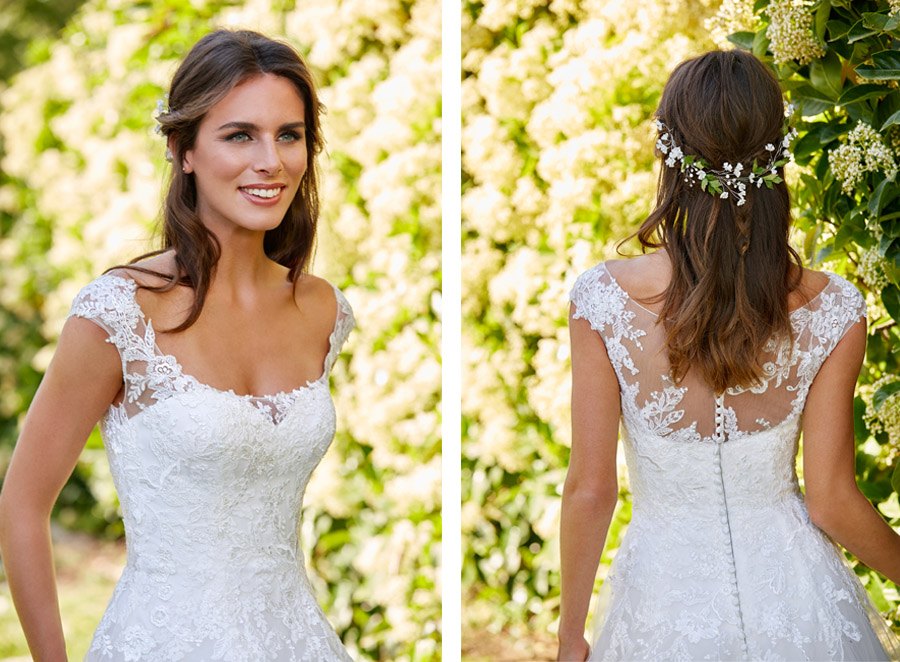 LILIES – Of the most sophisticated of the collection, this waist-length princess dress fuses the tulle skirt with a lot of volume and a body tight to the silhouette in lace, embroidered thread and rhinestones. A design with round neckline and bare back that contrasts perfectly with a short sleeve that covers the shoulder.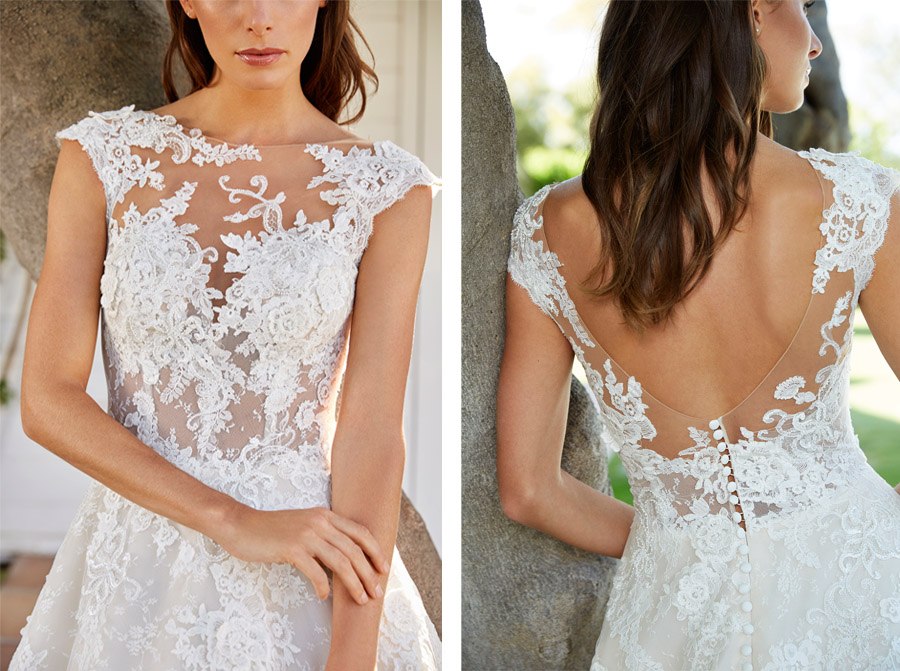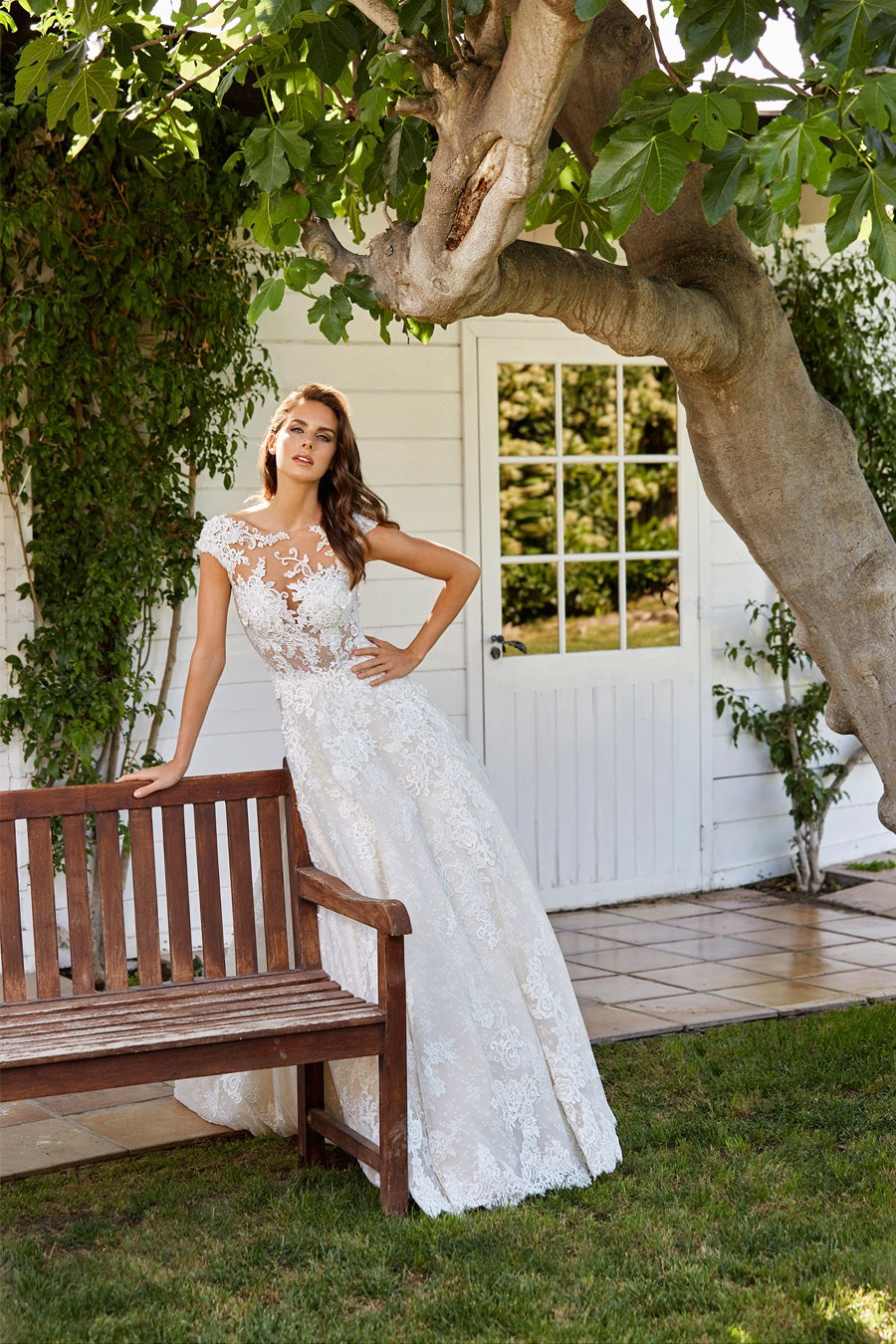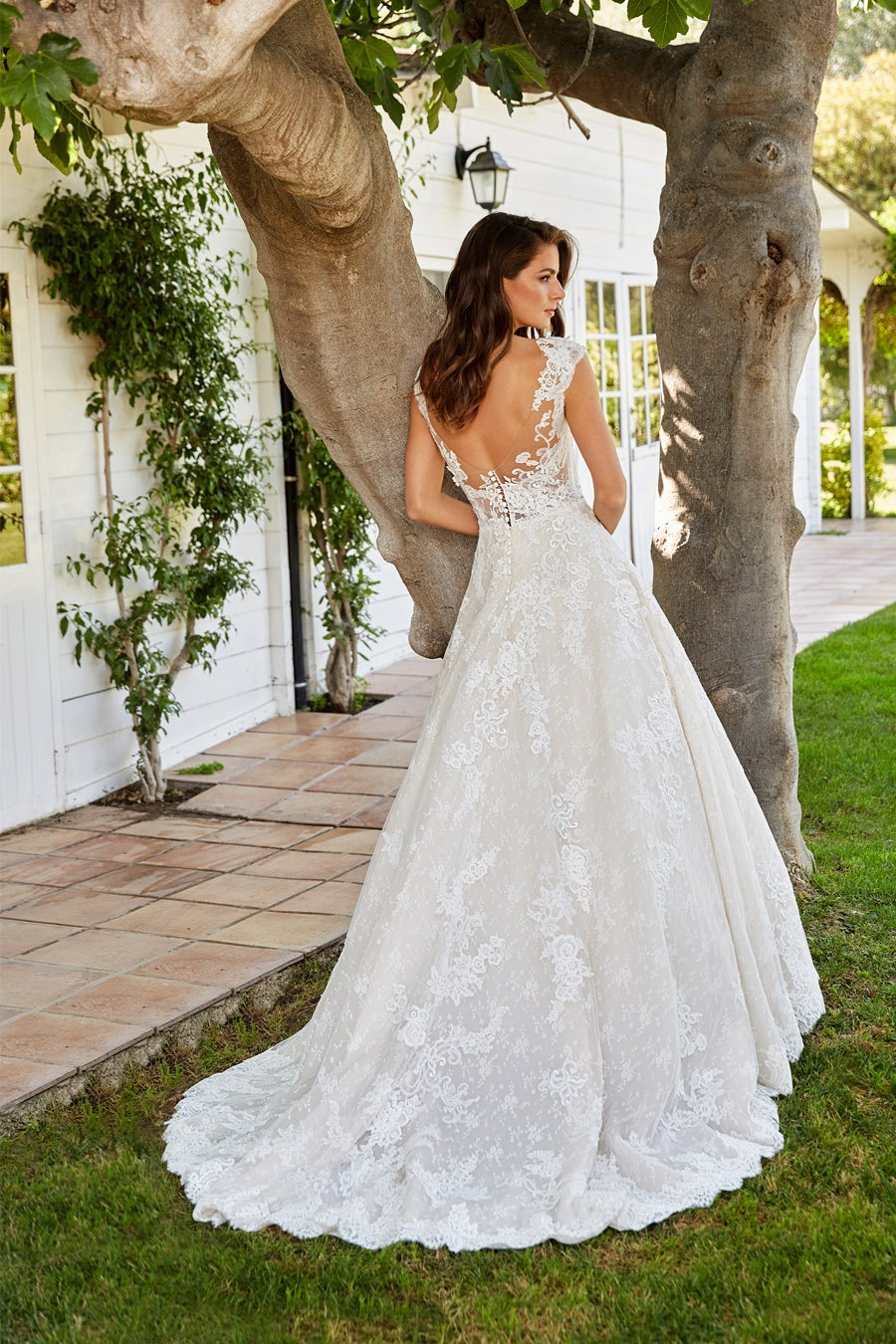 The new St. Patrick's collection for 2018 offers a wide range of rich materials in details that highlight the natural beauty of the bride without detracting from naturalness.
St. Patrick Collection is the most contemporary choice of the signature and its multiple designs, ranging from the siren cut to the princess line of large volumes, combine tips as special as the games of transparencies or embroidery on crystal tulle, which redraw the silhouette highlighting her femininity. In terms of materials, crepe and lace are the undisputed protagonists of the collection. In today's post I present 6 different models of the new collection to discover the variety of styles and different options you can find when choosing your dream dress. As you will see, the versatility of the collection encompasses virtually all types of bride and bond, always under the high quality parameters of Pronovias Fashion Group.